Christian Malcolm – Website Design
As much as we love to create fantastic brands, the Dirty Crew always enjoy getting stuck into designing a website.
On this occasion, we were lucky enough to be able to create one for Gold medallist and Olympic athlete Christian Malcolm.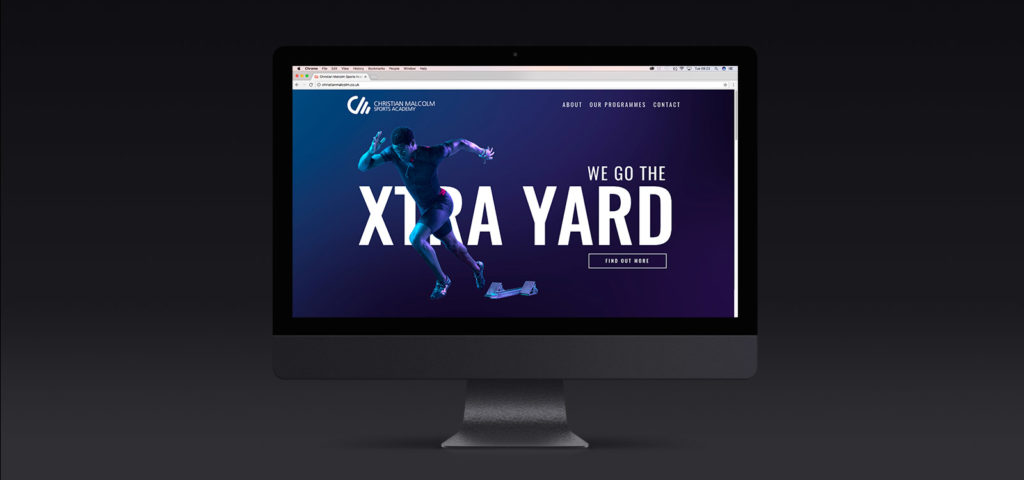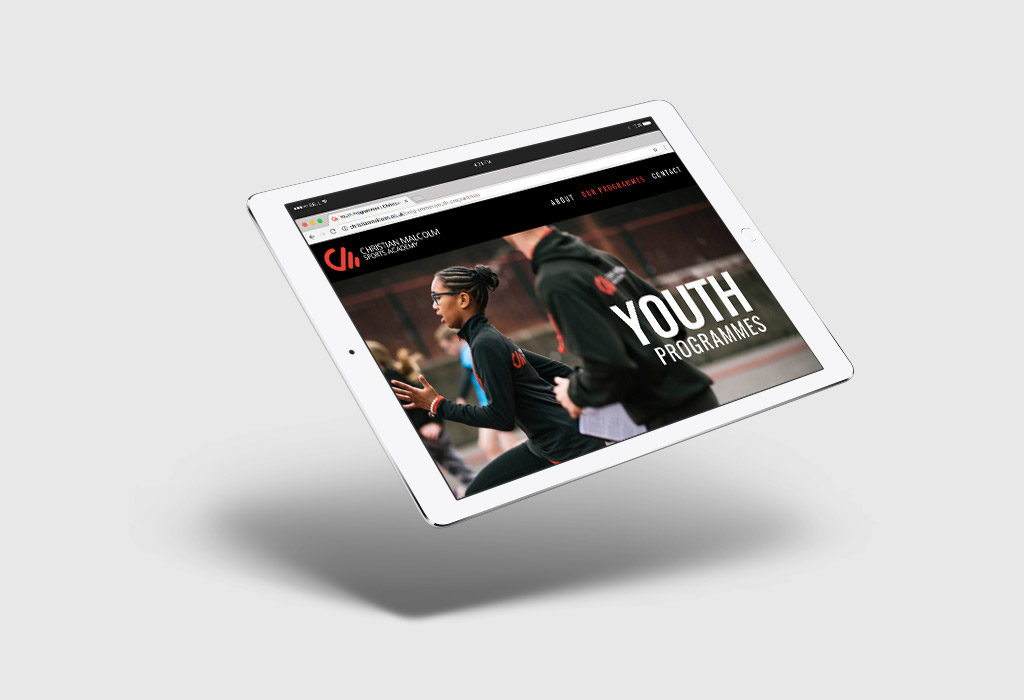 Christian has started his own Sports Academy, which produces and delivers speed based programmes for sporting individual athletes and teams across many sports as well as, of course, track! The Christian Malcolm Sports Academy believes that speed is an important factor in all sports, at all levels. They teach how to harness this and deliver it effectively throughout your discipline, whether it is football, rugby, hockey, netball, gymnastics or track & field etc. in order for you to reach your optimum speed potential.
The Christian Malcolm Sports Academy is also aimed at giving young people the opportunity to maximise their potential in sport and is a way of giving something back to local communities. By holding 6 week programmes, holiday camps and even Saturday sessions for the whole family, there are programmes to accommodate individuals and teams at any level.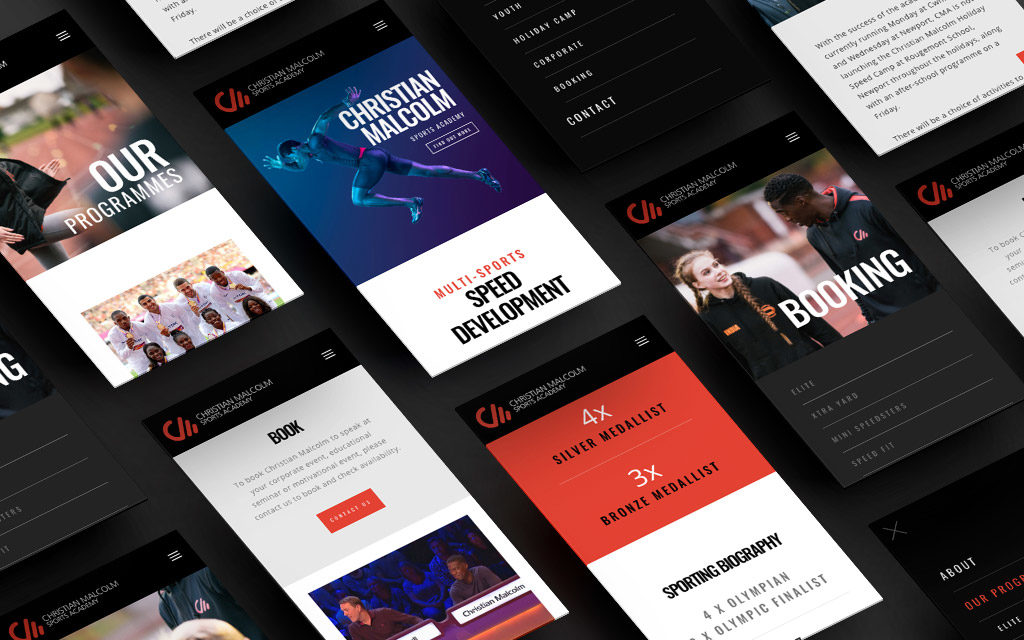 By utilising the great photography that CMSA provided, we were able to make imagery a large focus of the site by creating large title banners for each page. Consequently, this gives a good insight into what goes on at the academy and the power involved in the sport.
We wanted to illustrate the energy and determination that's needed to succeed in sport and is certainly abundant throughout the team. With strong typography, sharp shapes and a bold colour palette set by the Academy's brand, we feel like we've captured just that.
We've loved working on such a project that's filled with such passion. Take a peek at the website yourself!
>>> www.christianmalcolm.co.uk <<<
Find out more about Dirty Little Serifs and the design work we do.
Or if you want to read more about our Christian Malcolm Sports Academy case study, check out our portfolio.
Want to chat!? Get in touch.